Thinking about Tech?
A technical education while in High School is your choice. Who can come? Check out our admissions process to Get it ALL at ECTS.
If you are a parent or guardian, we have a page just for you.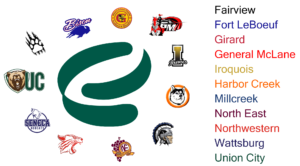 11 Participating School Districts
We serve 11 school districts. Each have their own challenges and plans. We know this won't be as predictable as it used to be, but we intend for it to be just as great as it always has been. If you have any questions or thoughts the High School Office is open M-F 8a-3p, 814-464-8602.
---
Already one of us? – There's an App for That
---
Other Learning Beyond an Actual Book
---
How about the Details Now…
We're excited you are here, and we can't wait to get back to school with you! We are gearing up to provide our Technical Education in whatever circumstance we find ourselves.
ECTS likes to remain connected, and continue to progress together. Students will be required to bring the device they are using for their sending district academics, whether that it a District provided device or your personal device to ECTS every day, so that the experience in the classroom is relatable to the experience outside the classroom. In order to access ECTS technology resources your username follows a pattern. The pattern is your three digit career major (program), an _ character, the first two initials of your first name, and your entire last name and then "ects.org". For example if my name was Mickey Mouse and I was enrolled in Automotive Technologies my username would be "AUT_MiMouse@ects.org". Your initial password follows the pattern "EctsMMDD". So if Mickey Mouse was born on July 4th, his password would be "Ects0704". If you have any questions, contact the Technology Team at ECTS as shown below.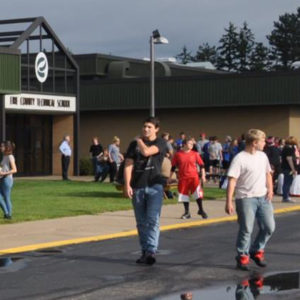 With Microsoft Teams we have organized our Classroom Assignments and Lesson Material into a much more enjoyable experience should hybrid learning become necessary. You can log in with your username and password provided in the welcome letter that was mailed in early August. This may be new for you. Some staff use Microsoft Teams, some use the Infinite Campus Student Portal, some use both. Ask your Instructor to get the details.
Our Student Handbook has all of the important information about life on our campus and the tools to ensure the most successful Career and Technical Education for our entire student body.
If you as a student wish to drive to and from our school you will need a ECTS Parking Pass. The information sheet that must be filled out is here. Print this sheet out, fill it out, and bring it to the High School Office for approval. If you are going on a trip, you want to make sure ECTS is aware by completing your ECTS Request for Trip form.
While you are a student sometimes you just need an aspirin or a cough drop. To make sure you can get some simple over the counter medical options from the nurse you will need to complete the ECTS Over the Counter Medication sheet. Print this sheet out, fill it out, and return it your instructor.
This is your school, and your learning environment should be comfortable, safe, and welcoming. Use Safe2Say Something when you believe something has or could make the learning uncomfortable. We'll take care of the rest. It is the policy of the Erie County Technical School to maintain a learning and working environment that is free from intimidation or abuse of students that rises to the level of "harassment".
The National Technical Honor Society is THE student organization for accelerating your ECTS experience, and career aspirations. It is the most revered community and fellowship for your technical education experience.
The SkillsUSA is THE student organization for showing that you are the "best of the best" in your lab. You can join SkillsUSA and compete against other students from other schools like ECTS to show off your skills! It looks great on a resume and there are some great other opportunities as well.
Technical Support