Sparks that build the future!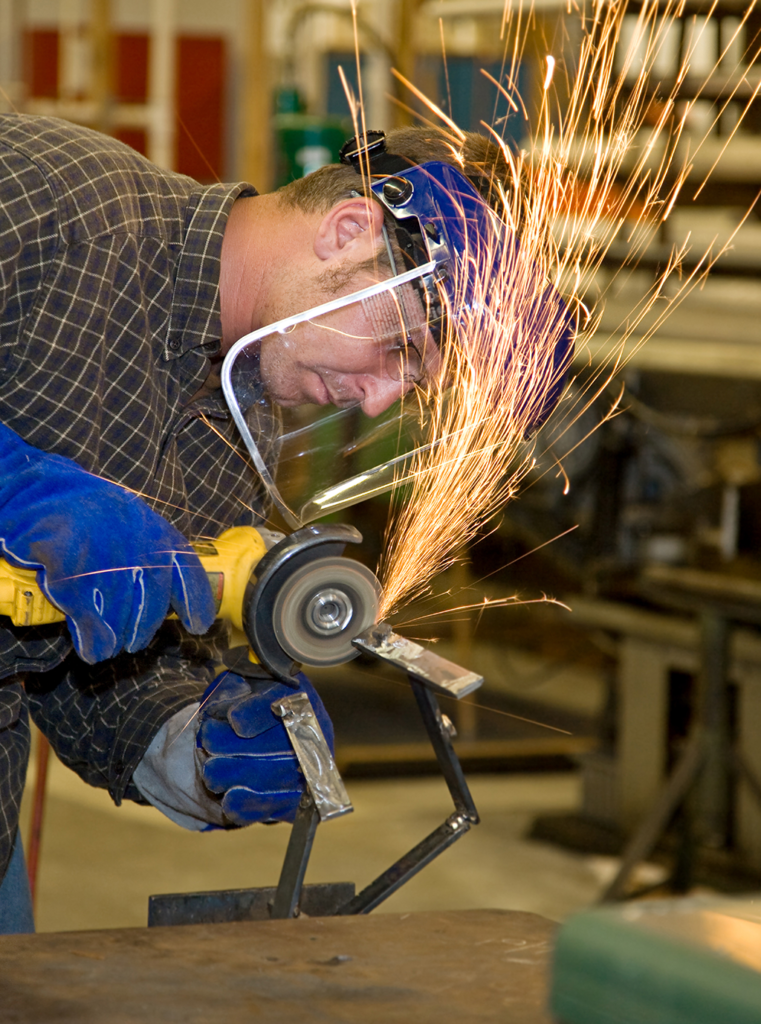 Bend, cut, drill, join, punch, and manipulate many types of metal.
Use advanced fabrication equipment and welding techniques to build, assemble, and repair metal components.
Design layout patterns, interpret blueprints, and adhere to engineering specifications.
Prospective Students
You need manual dexterity, mechanical aptitude, physical stamina, and basic math skills.
You Can Be . . .
Welding machine operator
Structural steel worker
Production line welder
Learn about these occupations and more at O-Net.
Career Focus
Prepared for immediate employment, apprenticeship, advanced certifications, and further education.
Earn College Credits
Satisfactory completion of this program earns you college credits. See details on our College Partners page.
Get Certified
AWS SENSE Entry-Level Welder
OSHA 10-Hour Safety Training Certificate
What's it like?
Students experience training on a variety of machines. Emphasis is placed on bench work, precision measuring instruments, shearing, forming, rolling, assembly, welding, heat treatment, blueprint reading, layout and design, quality control, press brake operation, gas tungsten arc welding (tig) and shielded metal arc welding.