Turning child's play into learning!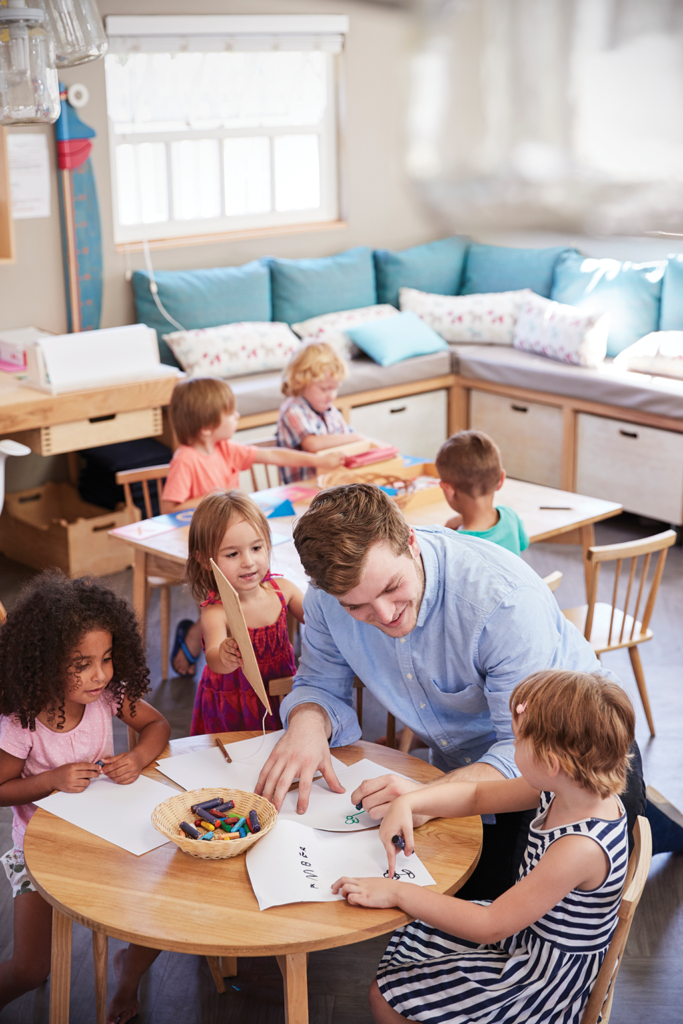 Create, research, and provide for children developmentally appropriate preschool materials.
Train in a nationally certified preschool.
Prepare young children to enter kindergarten.
Prospective Students
You should enjoy children and have a pleasant personality, even temperament, patience, and good communication skills, particularly spelling and grammar.
You Can Be . . .
Preschool aide
Teacher's aide
Assistant group supervisor
Preschool teacher
Elementary teacher
Child care worker
Learn about these occupations and more at O-Net.
Career Focus
Prepared for college in a teaching career, advanced certifications, and immediate employment.
Earn College Credits
Satisfactory completion of this program earns you college credits. See details on our College Partners page.
Get Certified
Students in the Early Childhood Education program may earn the following industry certifications:
PA Child Care Aide Certificate
PA Assistant Group Supervisor Certificate
CDA-Ready Certificate
What's it like?
The Early Childhood Education program provides the student with a knowledge of child development principles and positive guidance techniques needed for working with children.

Curriculum areas include preschool teaching techniques, child development and growth, nutrition, art, music and children's literature. Students work three days a week in the Tech Tikes preschool as a preschool aide.