Inspiring healthy lifestyles!
Do you enjoy helping people? Are you interested in science? People are living longer, healthier lives thanks to the rapidly growing field of health care. You can choose from huge variety of careers in health care. You will learn anatomy, medical terminology, and basic medical procedures. After graduating from the Health Assistant program, you will be prepared to become a nurse, physician's assistant, occupational therapist, respiratory therapist, or to enter any area of health care you can think of. Let your compassion guide your career in the Health Assistant program!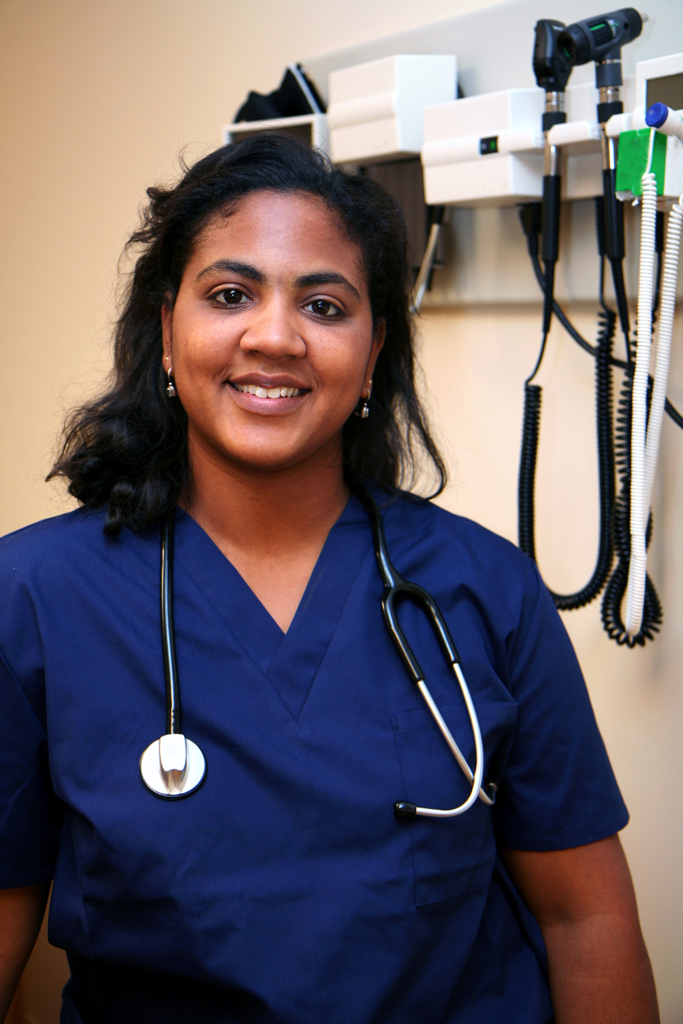 Explore a full-range of medical professions.
Apply health care concepts, processes, and diagnostic procedures in a simulated clinical environment.
Practice professional work ethic and quality patient care.
HEALTH ASSISTANT (CIP Code 51.3902)
Prospective Students
You should possess good communication and interpersonal skills, neatness and cleanliness, manual dexterity, good professional appearance, the ability to maintain confidentiality, and the ability to lift fifty pounds.
You Can Be . . .
Home health assistant
Medical receptionist or office assistant
LPN or RN
Laboratory technician
Radiology technician
Physician assistant
Learn about these occupations and more at O-Net.
Career Focus
Prepared for college medical programs and immediate employment.
Earn College Credits
Satisfactory completion of this program earns you college credits. See our list of universities we have articulation agreements with.
Get Certified
Students in the Health Assistant program may earn the following industry certifications:
Provisional Certified EKG Technician
OHSA 10 Safety Certification
Food Safety
What's It Like?
The course exposes the student to health and medical practices such as physical therapy, occupational therapy, dietetics, medical office, nursing, medical secretary, and medical laboratory. Students are introduced to basic medical terminology, anatomy and physiology and beginning skills in medical procedures.
An emphasis is placed on work attitudes necessary to be caring men and women sensitive to the complex needs of patients.