Serving up the flavors of life!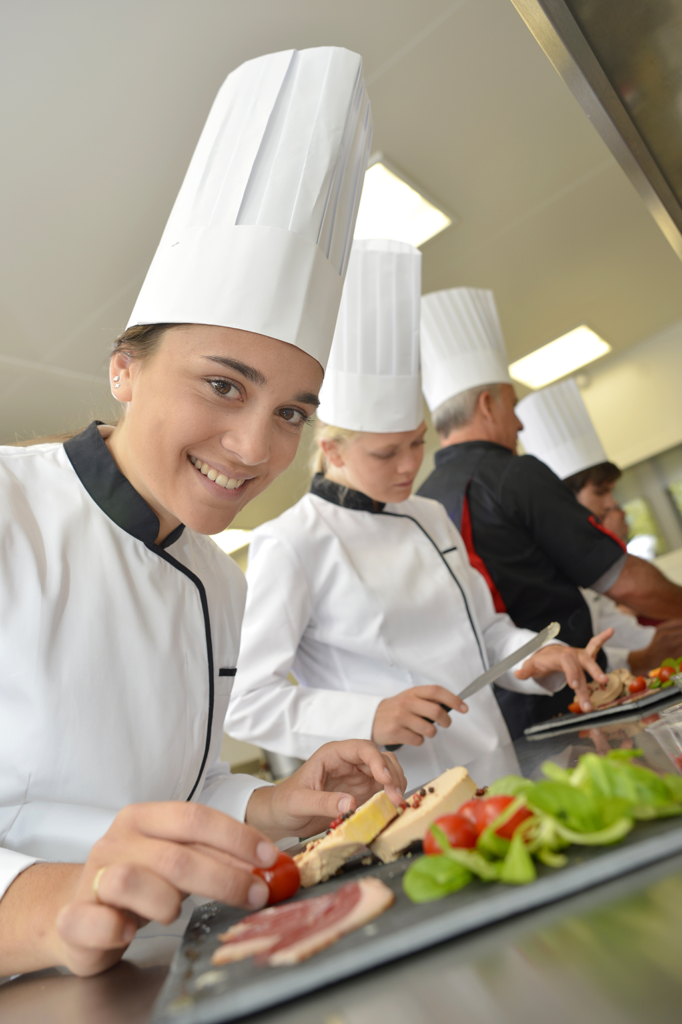 Create gourmet foods, cakes, and pastries with artistic presentation.
Plan, prepare, and serve meals for upscale events and casual dining.
Work side-by-side with professional chefs in restaurants and large scale food service operations.
Prospective Students
Should enjoy working with people. Be able to work well under pressure, have physical stamina and coordination. Posses good organizational, math, and reading skills.
You Can Be . . .
Fast order cook
Retail food preparation
Waiter or waitress
Baker
Restaurant manager
Chef
Dietitian
Learn about these occupations and more at O-Net.
Career Focus
Prepared for professional culinary programs, immediate employment, and further education.
Earn College Credits
Satisfactory completion of this program earns you college credits. See details on our College Partners page.
Get Certified
Students in the Culinary Arts program may earn the following industry certification:
National Food Safety Manager Certification
PA Food Service Management Certification
American Culinary Federation Foundation Skills Certification
What's it like?
Incorporating theory and practical experience, this program introduces students to a variety of food preparation techniques using the school's fully-equipped commercial kitchens and restaurant. Students learn the preparation of soups, sauces, salads, meats, shellfish, poultry, vegetables, and desserts. Students will also acquire skills in food presentation and front-of-house service.
In addition, instructional areas include safety and sanitation, proper use of equipment, purchasing, inventory control, menu planning, diet and nutrition, serving and food service management.