Keeping building systems running!
Are you interested in how building systems work – how to have heat in the winter, air conditioning in the summer, or hot water running 24/7? In Facility Maintenance Technology you'll learn it all – HVAC, plumbing, electricity, machining, welding. When the heat or AC isn't working, when there's no hot water, the Facility Maintenance Technician comes to the rescue. Get your career up and running with Facility Maintenance Technology!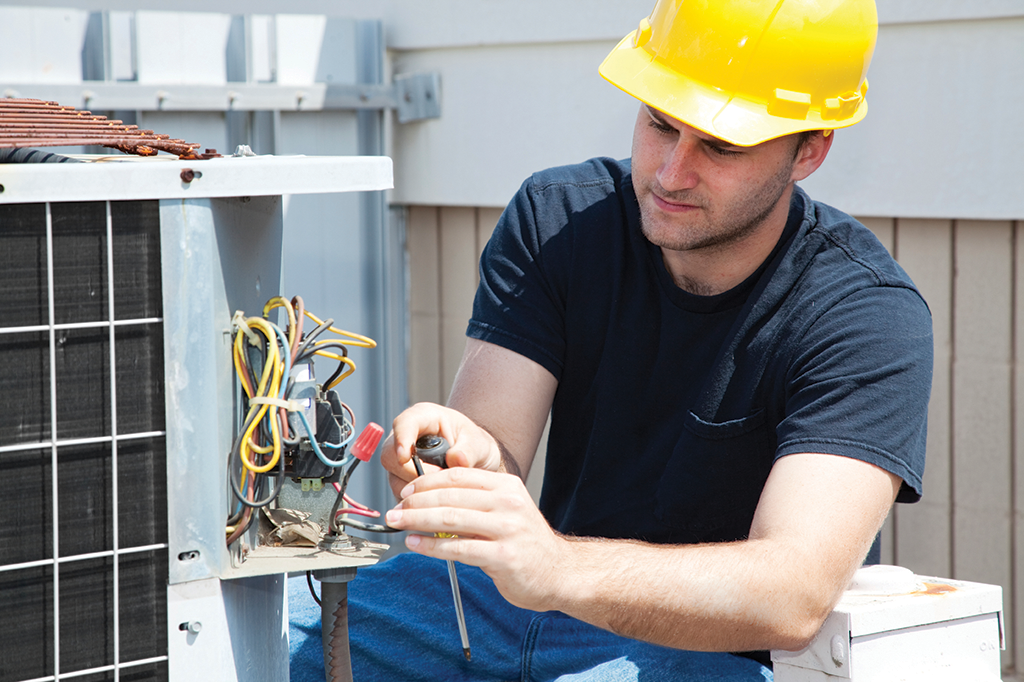 Provide ongoing equipment and building system maintenance for commercial and industrial facilities.
Interpret schematics, diagrams, and blueprints to build and troubleshoot plumbing, electrical, and HVAC systems.
Use the same professional grade power tools and test equipment as skilled trade craftsman.
FACILITY MAINTENANCE TECHNOLOGY (CIP Code 46.0401)
Prospective Students
You should have physical stamina, mechanical aptitude, responsibility, manual dexterity, coordination, and patience.
You Can Be . . .
Electrician
Plumber
HVAC technician
Maintenance mechanic (millwright)
Electrical or plumbing apprentice
Plumbing, electrical or industrial supply clerk
Learn about these occupations and more at O-Net.
Career Focus
Prepared for immediate employment, apprenticeship, and advanced certifications.
College Credits
Satisfactory completion of this program earns you college credits. See our list of universities we have articulation agreements with, and the PA SOAR Agreements this program is certified with at CollegeTransfer.NET.
Certification
Students in the Facility Maintenance Technology program may earn the following industry certifications:
OSHA 10-Hour General Industry Certification
Ladder Certifications
What's it like?
This highly versatile course offers several trades in one for the student who is interested in becoming a skilled craftsperson. Course content includes:
Safety
Hand and power tool use
Residential, commercial and industrial wiring
Industrial electric motor control
Plumbing and pipefitting
Welding
HVAC
Metal fabrication
Hydraulics
Pneumatics
Basic construction
Employment possibilities range from individual buildings to manufacturing and industrial complexes, office buildings, hospitals, school districts, airports, casinos, hotels and large commercial operations. Electrical and plumbing apprenticeships are also a possibility.

Course Sequence
Duty & Task List