Inspiring great looks — head to toe!
Are you interested in the beauty industry? It's growing fast and there's a great demand for talented people. In Cosmetology you'll graduate with your Pennsylvania State Cosmetology License and be ready for a career working with hair, nails, make up and skin care. The beautiful world of Cosmetology is in your hand to bring out the beauty in others. Bring your inner beauty to Cosmetology!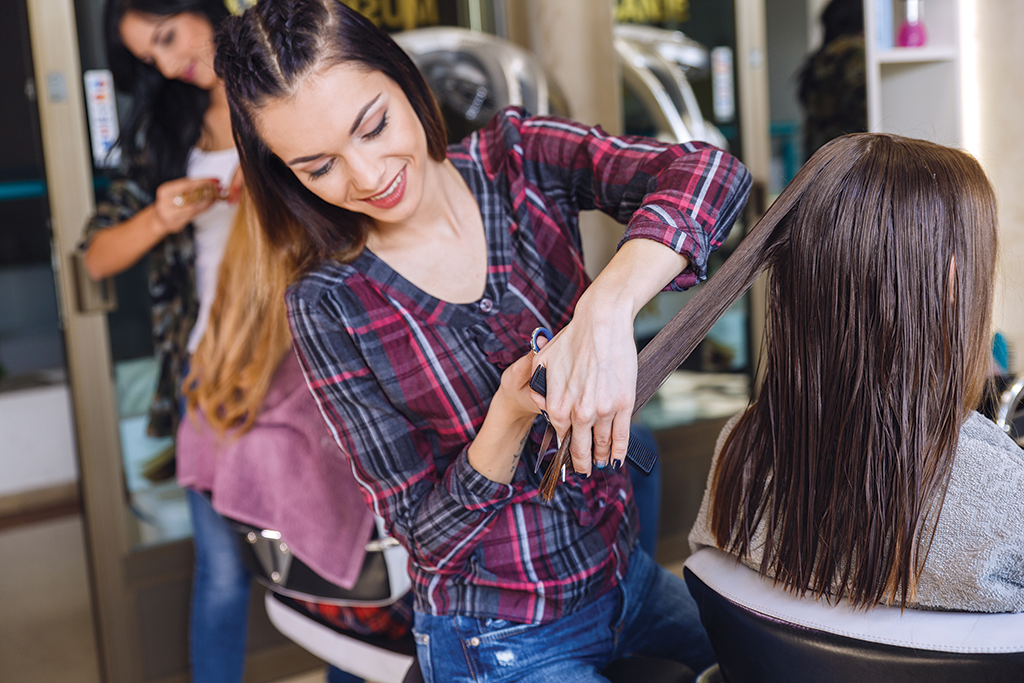 Creating beauty with passion! Experience a full-service, interactive salon environment.
Use creativity to provide a wide range of hair, nail, and skincare services.
Work with a professional cosmetologist using advanced techniques.
COSMETOLOGY (CIP Code 12.0401)
Prospective Students
You should possess creative and artistic aptitude; enjoy working with people, physical stamina, flexibility, and patience.
You Can Be . . .
Beauty Business Consultant
Editorial/Advertising Stylist
Fashion Show Stylist
Hair Stylist
Haircolor Specialist
Platform Artist
Stylist for Film & Theater
Learn about these occupations and more at O-Net.
Career Focus
Prepared for state board licensing exam, immediate employment, and further education.
Earn College Credits
Satisfactory completion of this program earns you college credits. See our list of universities we have articulation agreements with.
Get Certified
After graduation, students are eligible and prepared to take licensing exams for the following:
Cosmetology Operator License
Esthetician License
Nail Technology License
What's it like?
The Cosmetology program provides each student with the knowledge and skills required to become a licensed cosmetologist. The curriculum includes specialized classroom training in:
Hair cutting, setting, and styling techniques
Haircoloring and permanent waving
Skin care, facials, and make-up techniques
Manicures and pedicures
Anatomy and physiology
Salon management