Turning On The Circuits!
Want to learn how to light up the world? Our world is powered by electricity. Electrical Engineers see clearly the impact their work has on the world. The ECTS Electrical Engineering Technology program prepares you to become a certified electrician and teaches you how to design electrical systems. You will be ready to work in the residential or industrial field as an apprentice or go on to school to major in anything related to electricity. Light up your career in Electrical Engineering Technology!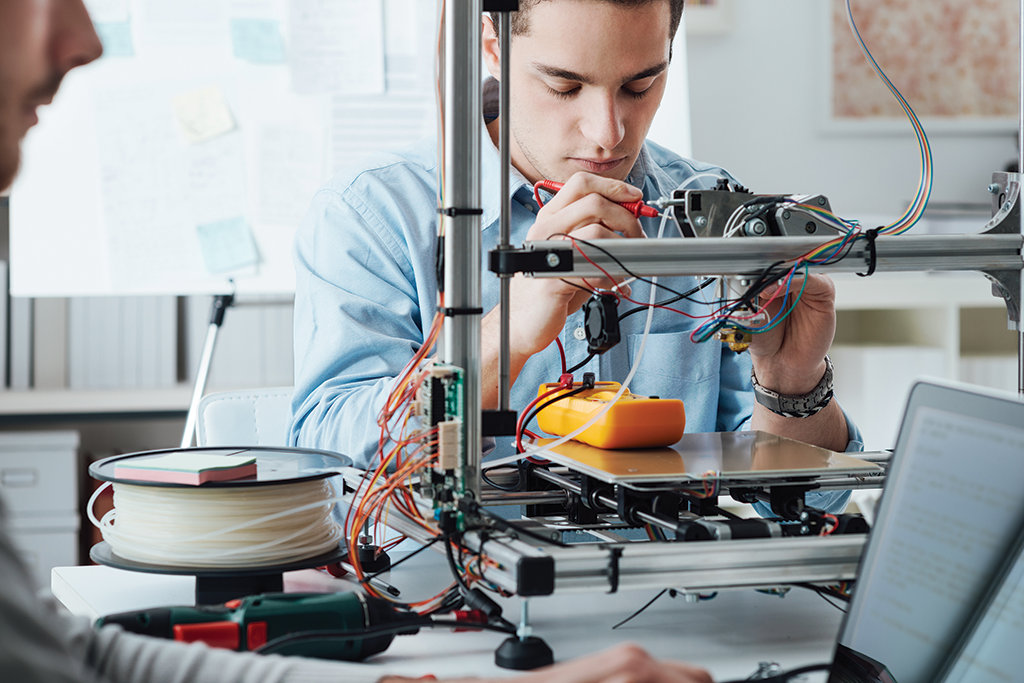 Design and install commercial and residential electrical wiring for power control systems from rough in to finish.
Turn engineering diagrams into efficient hydraulic and pneumatic operating systems.
Troubleshoot analog and digital circuits for safe and efficient operation
ELECTRICAL ENGINEERING TECHNOLOGY (CIP Code 46.0399)
Prospective Students
You Can Be
Electrician's helper/apprentice
Electrical production/maintenance worker
Electrical supply sales
Hydraulics/pneumatics technician
Production/maintenance technician
Electrical motor repair
Learn about these occupations and more at O-Net.
Career Focus
Prepared for immediate employment with an electrical contractor, apprenticeship, and further education.
Earn College Credits
Satisfactory completion of this program earns you college credits. See our list of universities we have articulation agreements with, and the PA SOAR Agreements this program is certified with at CollegeTransfer.NET.
Get Certified
Students in this program may earn the following industry certification:
OSHA 10-Hour General Industry Certification
Ladder Safety Certifications
What's It Like?