Making good impressions!
Want to be a part of the new revolution in electronic communications? Graphics are powerful tools that communicate ideas, concepts, and messages. In Graphic Media & Design, you'll learn to use your creativity to make beautiful images for print and screen formats. Your career opportunities are endless… Press operator, graphic artist, desktop publisher, multimedia animator, video game designer… Let your creativity shine through in Graphic Media & Design!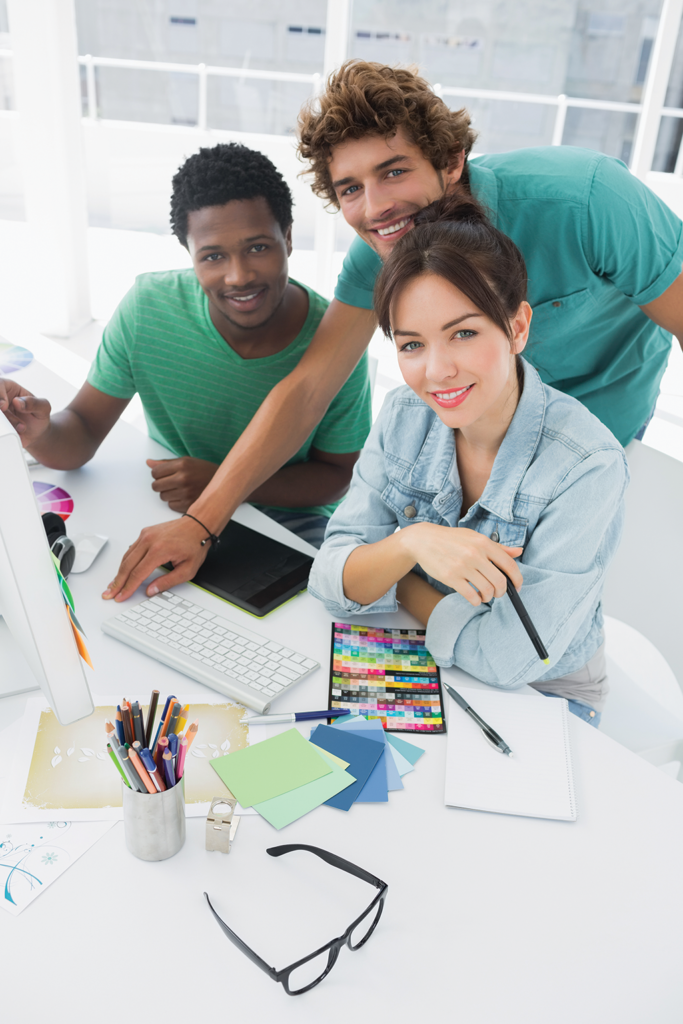 Imagine, design, and produce a wide-range of print materials for customers in the business community.
Use the same software, technology, and techniques as professional graphic production companies.
Work with wide-format printers, off-set printing presses, and bindery equipment.
Prospective Students
You should possess the following characteristics: creativity, good typing skills, competence in English and spelling, attention to detail, and mechanical and organizational skills.
You Can Be . . .
Graphic Designer
Pre-Press Technician
Printing Press Operator
Copy Center Associate
Learn about these occupations and more at O-Net.
Career Focus
Prepared for further education and immediate employment.
Earn College Credits
Satisfactory completion of this program earns you college credits. See our list of universities we have articulation agreements with, and the PA SOAR Agreements this program is certified with at CollegeTransfer.NET.
Get Certified
Students in the Graphic Media & Design program may earn the following industry certifications:
OSHA 10-Hour General Industry Certification
What's it like?
The Graphic Communications program introduces students to theoretical aspects of design and provides hands-on experiences using computers, design applications, digital output devices, printing presses, and bindery and finishing equipment.
Students produce a variety of products including:
Business stationary
Calendars
Books
Notepads
Posters
Business forms
And more
To meet industry demands, students acquire introductory-level skills in electronic design and image-editing techniques using software applications including Adobe Photoshop, InDesign, and Illustrator.