Be a Part of IT!
Do you love computers? For our world to function, we need people who understand how to make computers work and keep systems running. At ECTS, you'll build, repair, and keep computers secure. You will learn how to make them communicate. As a graduate, you'll be ready work as a help desk assistant or an assistant network administrator. You can also move on to college to major in cyber security and networking technology. Download your career in Computer Networking at ECTS!
Design, install, and troubleshoot complex computer and audio/visual network systems.
Build, upgrade, and repair computers and peripherals.
Configure software security programs that protect computers and networks.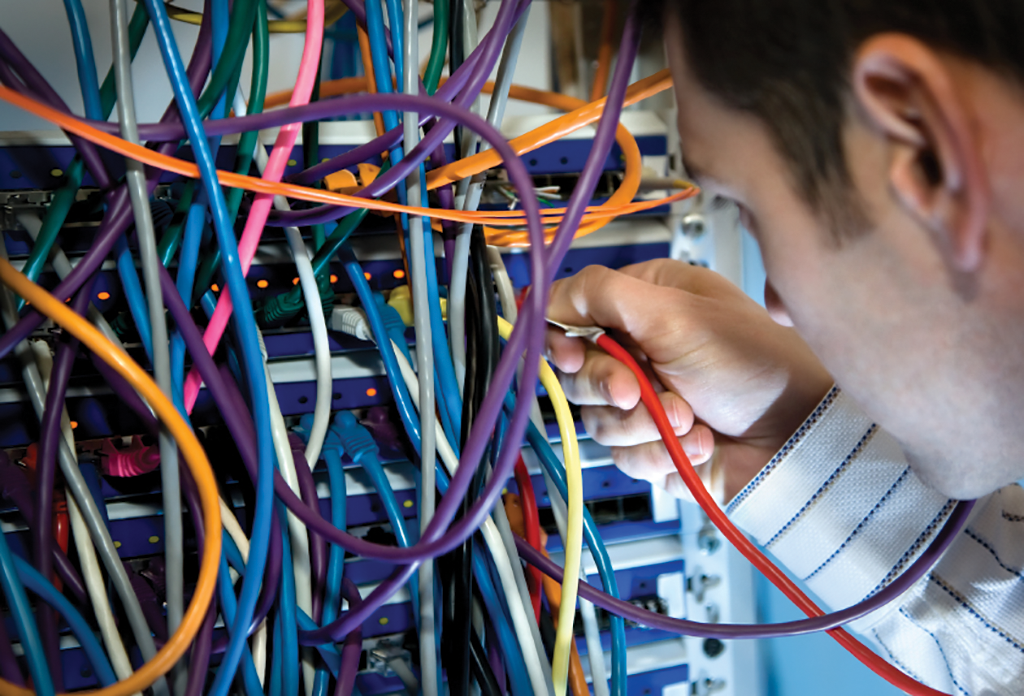 COMPUTER NETWORKING (CIP Code 11.0901)
Prospective students
You should have the ability to think logically; good speaking, reading, and writing skills; and, the ability to pay attention to detail.
You Can Be . . .
Network Technician
Help Desk Assistant
Assistant Network Administrator
Learn about these occupations and more at O-Net.
Career Focus
Prepared for further education, advanced certifications, and immediate employment as an IT professional.
Earn College Credits
Satisfactory completion of this program earns you college credits. See our list of universities we have articulation agreements with, and the PA SOAR Agreements this program is certified with at CollegeTransfer.NET.
Get Certified
Students in the Computer Networking program may earn the following industry certification:
Network + Certification
OSHA 10-Hour Safety Training Certificate
What's it like?
Instruction includes safety, networking, network terminology and protocols, network standards, local-area networks (LANS), wide-area networks (WANS), Open System Interconnection (OSI) models, cabling, cabling tools, routers, router programming, Ethernet, Internet Protocol (IP) addressing and network standards.

In addition, instruction and training are provided in the proper care, maintenance, and use of networking software, tools, and equipment.