Creating incredible things with metal!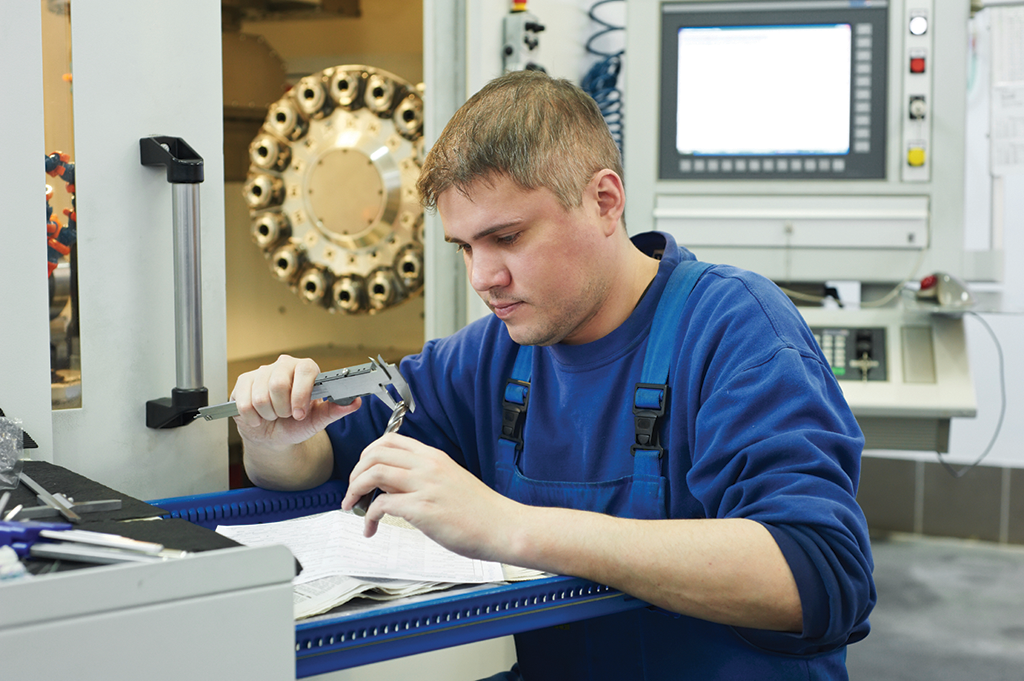 Design and machine metal and plastic tools and components for a wide-range of global products.
Use precision measuring devices to ensure accuracy within a surprising one ten-thousandth of an inch (.0001).
Work with the same equipment and techniques as industry leaders.
Prospective Students
You should possess above-average math skills, good work attitudes, mechanical aptitude, eye-hand coordination, and the patience to work neatly and accurately.
You Can Be . . .
Machine operator
Toolmaker apprentice
Machinist apprentice
Mold maker apprentice
Learn about these occupations and more at O-Net.
Career Focus
Prepared for immediate employment and college in manufacturing and engineering.
Earn College Credits
Satisfactory completion of this program earns you college credits. See details on our College Partners page.
Get Certified
Students in the Precision Machining program may earn the following National Institute of Metalworking Skills certifications:
Measurement, Materials and Safety
Job Planning, Bench Work, and Layout
Manual Milling
Manual Turning Between Centers
Manual Turning with Chucking
What's it like?
The Precision Machining program allows students to manufacture machine parts from various metals on machines such as engine lathes, vertical and horizontal milling machines, and surface and cylindrical grinders.
This curriculum offers training in state-of-the-art techniques such as computerized numerical control. The understanding of mathematics, blueprint reading, and precision measuring instruments are critical elements of this program.