The Erie County Technical school is governed by our Joint Operating Committee (JOC), comprised of one elected school board member from each of our 11 participating districts. It is the generosity of support, time, and pride from this body that leads the spirit of our amazing community. They meet, at a minimum, monthly to discuss, review, and contribute to our leadership and vision for the school.
Effective May 2021, all JOC Meeting Agendas, Minutes, and Board Policies can be found here: JOC BoardDocs.
Meeting Notice: When live stream is offered, the YouTube live stream for the meeting will start approximately 5-10 minutes before the start of a scheduled JOC meeting. If your wish to watch the live stream, please access the link inside of BoardDocs at the top of the agenda once it becomes active. Please also observe the new revised verbiage regarding JOC meetings below as well that went into effect at the August 26, 2021 meeting.
The order of the Secretary of Pennsylvania Department of Health Requiring Universal Face Coverings was lifted on June 28, 2021. In response to this latest action, the ECTS Board of Directors has resumed face-to-face, in person meetings. The live feed will not be available going forward effective the August 26, 2021 meeting. The JOC invites any member of the public to attend these meetings. The meetings are held on the fourth (4th) Thursday of each month, (apart from July and November, when no meeting is held, and December when the meeting occurs on the 3rd Tuesday of the month). Meetings take place at the ECTS Eagles Nest beginning at 6 pm. The public is permitted to attend any meeting. Participation time is limited at discretion of the Board President.
Previous Month LiveStream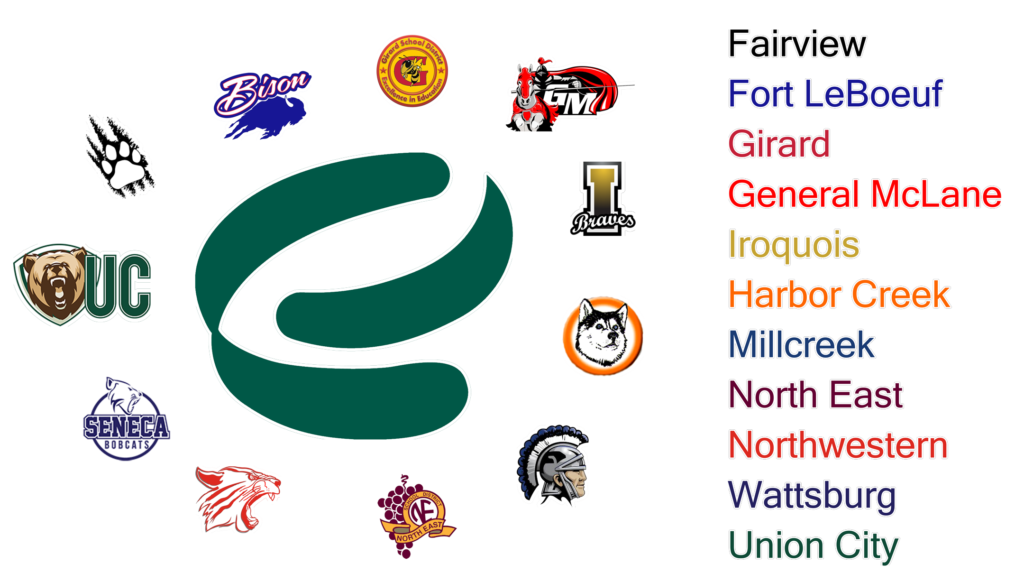 JOC Members
Board Documents are Adobe PDF files with Hyperlinks. This is best supported in Google Chrome when the download option is disabled.
Erie County Technical School Right to Know Request for Public Records Form is required for any requests exceptional to what is electronically accessible.