Keeping your wheels on the road!
Do you love working on cars, trucks, motorcycles? It's an exciting time to be an auto technician. Vehicles are becoming very complex and today's mechanics need to be highly trained to work on them. You may be qualified to work for a car dealership by the end of 11th grade and can graduate with your Pennsylvania State Inspection License. Let your love for vehicles drive your future in Automotive Technology!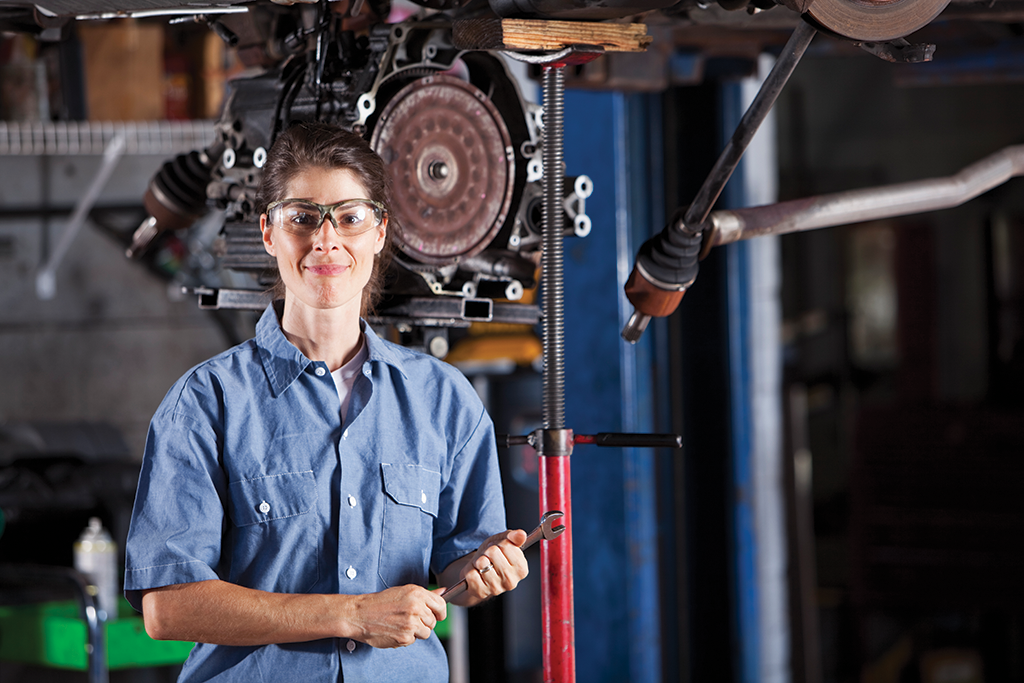 Diagnose, maintain, and repair a wide-range of vehicles.
Work side-by-side with automotive professionals as you become certified to conduct Pennsylvania vehicle safety and emissions inspections.
Use the same advanced computerized diagnostic and repair equipment as master technicians to troubleshoot complex automotive systems.
AUTOMOTIVE TECHNOLOGY (CIP Code 47.0604)
Prospective Students
You should have mechanical aptitude, manual dexterity, skill with tools, physical stamina, good hand-eye coordination, physical strength, willingness to work in an uncomfortable environment, and the ability to think logically.
You Can Be . . .
Automotive mechanic
Small engine mechanic
Mechanic's assistant
Parts supplier
Parts sales representative
Learn about these occupations and more at O-Net.
Career Focus
Prepared for immediate employment, advanced certifications, and further education.
Earn College Credits
Satisfactory completion of this program earns you college credits. See our list of universities we have articulation agreements with, and the PA SOAR Agreements this program is certified with at CollegeTransfer.NET.
Get Certified
PA State Emissions Certification
PA State Inspection Certification
S/P2 Auto Shop Mechanical Safety
S/P2 Mechanical Pollution Prevention
Hazardous Materials Handling
What's it like?
This course covers the repair and maintenance of the ignition system, tires, braking, steering and suspension, alignment, electrical and electronic systems, fuel injection, engine repair, engine performance and cooling system.
Major and minor tune-up and inspection procedures are also included.