Keeping Our Community Safe
Do you enjoy helping people? Our communities rely on professionals to ensure public safety, respond to community needs, and assist in times of crisis. Emergency and Protective Services will train students in the areas of safety, security, firefighting, law enforcement, and emergency response. Students in this program will engage in practical applications and exciting hands-on training within the lab and through field experiences with local agencies. The need for certified professionals in this field is growing and students will have the opportunity to earn national, state, and local certifications.
Apply skills and procedures in lifesaving emergency medical treatment, firefighting, rescue techniques, and law enforcement.
Acquire hands-on training with fire and rescue equipment in the lab and at off-campus locations.
Develop the physical, mental, emotional and social skills needed for a variety of community service and safety careers.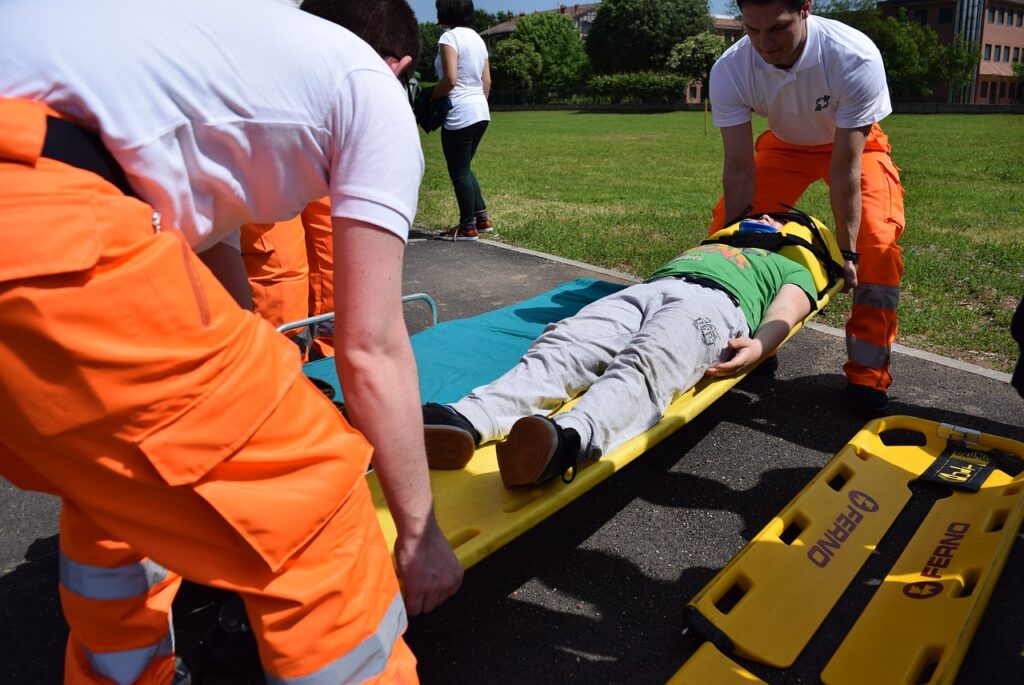 EMERGENCY & PROTECTIVE SERVICES (CIP Code 43.9999)
Prospective Students
You should possess the following characteristics: physically fit, problem solver, team player, compassionate, and service oriented.
You Can Be
Police, fire, and ambulance dispatchers
Immigration and customs inspectors
Police patrol officers
Firefighters and emergency responders
Intelligence analysts
Corrections and probation officers
Learn about these occupations and more at O-Net.
Career Focus
Prepared for immediate employment, advanced certifications, and further education.
Earn College Credits
Satisfactory completion of this program earns you college credits. See our list of universities we have articulation agreements with, and the PA SOAR Agreements this program is certified with at CollegeTransfer.NET.
Get Certified
Students in this program may earn the following industry certifications:
OSHA 10-Hour Health Safety Certification
CPR/First Aid/AED
Emergency Medical Technician (EMT)
Fire Extinguisher Training
NIMS (National Incident Management System)
What's It Like?