---
---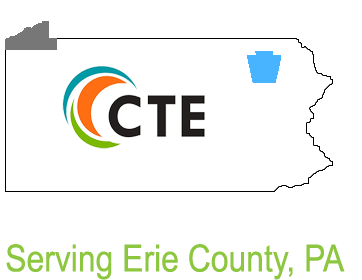 The Erie County Technical School, located in northwest Pennsylvania provides career and technical education to students across Erie County in partnership with our surrounding school districts.

Students currently attending our partner districts Fairview, Fort LeBoeuf, General McLane, Girard, Harbor Creek, Iroquois, Millcreek, North East, Northwestern, Union City, and Wattsburg have the choice of a technical education with us learning an exciting career and an academic foundation through technical skills with hands-on experience.

Public Announcement on School Renovation
---

Public Announcement of the Erie County Technical School Future Ready Comprehensive Planning Process
The ECTS Educational Administrative team has completed the Future Ready Comprehensive Planning process, and will be posting the ECTS Comprehensive Plan – 2022-2025 for 28 days on our website. The purpose for the posting is to provide the community the opportunity to review and address any questions to the administration. After the 28 day posting, the ECTS administration will be requesting the Joint Operating Committee approval on May 26, 2022 during the monthly JOC session."

Quick Resources

Announcements
Next Time

No news is often good news!!

Social

News