This page is here to provide information, updates, and a major timeline on the school renovation.
2023-08-22 – Television Update
https://www.erienewsnow.com/story/49483973/renovations-continue-at-erie-county-technical-school
2023-08-14 – Renovation Update
Phase 1 is nearing completion (11 months behind) with Automotive Body Repair, Automotive Technologies, Precision Machining Technology, Early Childhood Education, and Culinary Baking & Pastry Arts set to open to students in mostly complete status on August 29. 
Phase II is nearing completion with Construction Trades, Facility Maintenance Technology, Metal Fabrication Technology, Electrical Engineering Technology, and Design & Drafting Engineering set to open August 29 to students.
Phase II is just starting with the North East corner of the building (former Cafeteria and Culinary Baking & Pastry Arts area) and center of the building being gutted and rebuilt this fall.
The completion date has been pushed back to substantial completion by 2/29/2024, with a few de minimis items to complete next summer.
2023-03-03 – News Article
https://www.msn.com/en-us/news/us/34-4m-renovation-coming-to-erie-county-technical-school-what-s-done-and-yet-to-come/ar-AA18asBj?ocid=entnewsntp&pc=U531&cvid=dfbf8e12e8c54fbb800dcf0cf6321ced&ei=85
---
2021-12-15 – Phase 1 of Renovation Begins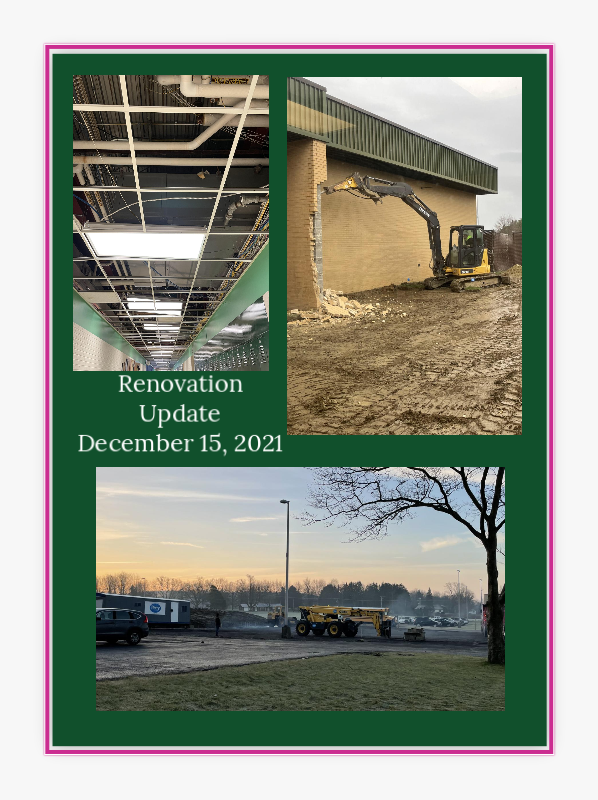 ---
2021-10-28 – Ground Breaking Ceremony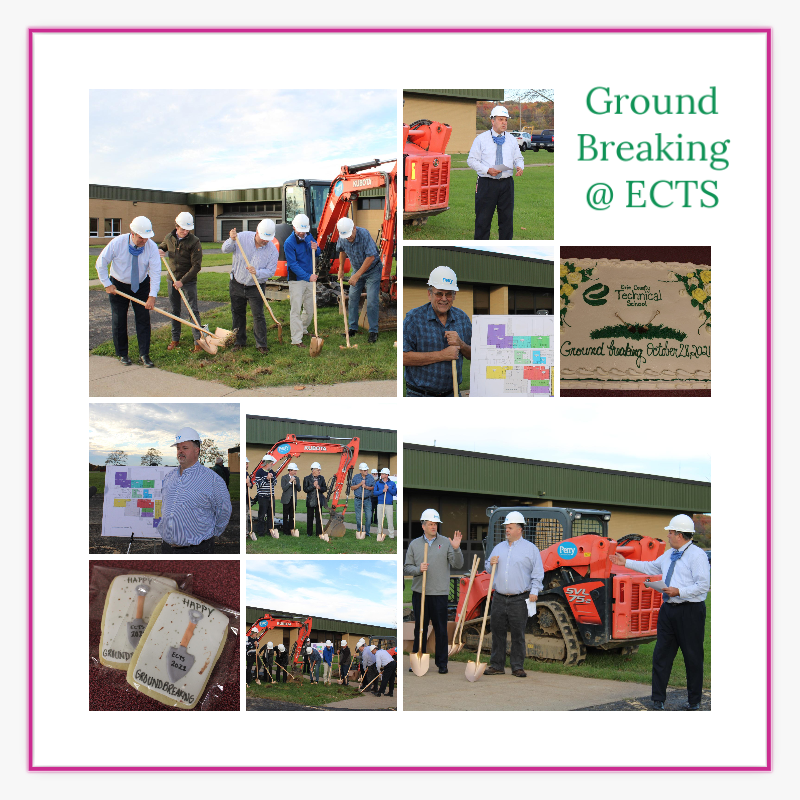 Erie News Now Coverage of Ground Breaking
YourErie Coverage of Ground Breaking
---
Proposed Renovation Documents
Proposed Blueprints for Renovation