Living Your Best Life!
Do you enjoy helping people? Are you interested in physical therapy, exercise, and nutrition? Sports therapy and related rehabilitation programs help people of all ages live active lives. You can choose from a huge variety of careers in rehabilitative care. You will learn assessment, treatment, and injury prevention skills. After graduating from the Sports Therapy & Exercise Science major, you will be prepared to become a physical therapy aide, fitness trainer, rehabilitation aide, or to enter a variety of other areas of rehabilitative health care. Let your compassion guide your career in the Sports Therapy and Exercise Science major!
Explore a full-range of rehabilitation career opportunities.
Implement health techniques focusing on human development, strength and conditioning, and emergency care.
Develop skills in diagnosis, evaluation, injury prevention, and rehabilitation.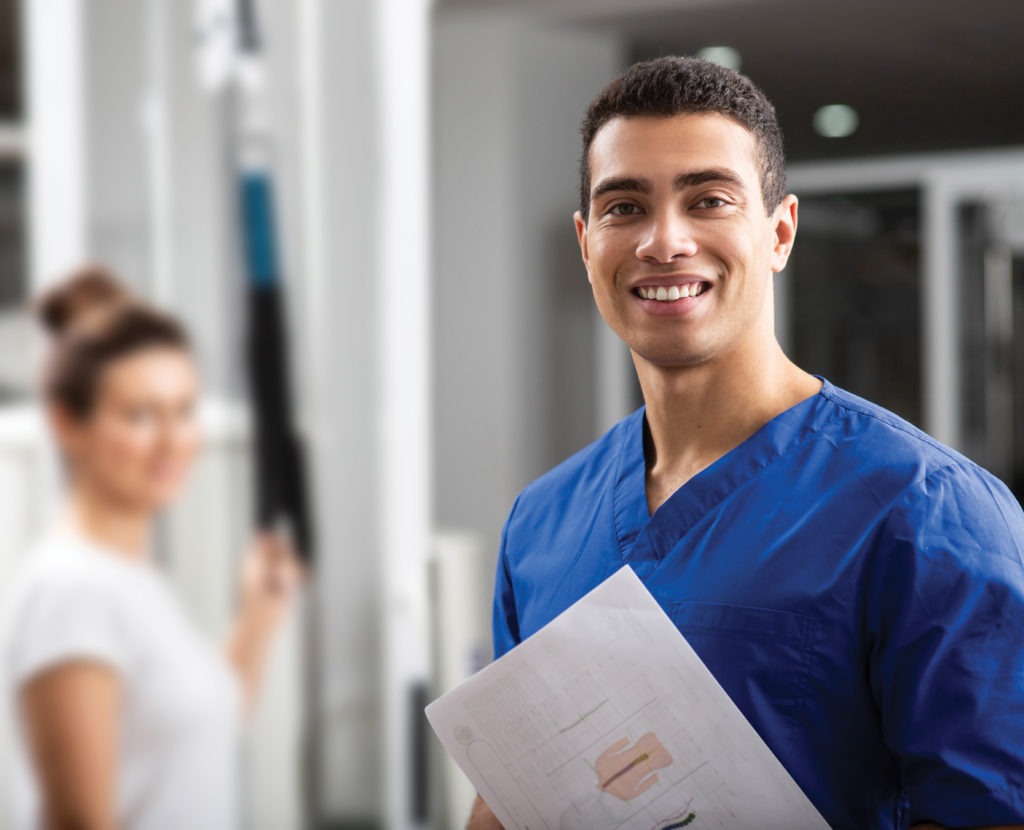 SPORTS THERAPY & EXERCISE SCIENCE (CIP Code 51.2604)
Prospective Students
You should possess good communication and interpersonal skills, neatness and cleanliness, manual dexterity, good professional appearance, the ability to maintain confidentiality, and the ability to lift fifty pounds.
You Can Be . . .
Physical Therapy Aide
Personal Trainer
Massage Therapist
Rehabilitative Aide
Athletic Trainer
Dietician
Physical Therapist Assistant
Occupational Therapist
Learn about these occupations and more at O-Net.
Career Focus
Prepared for college medical and therapy programs and immediate employment.
Earn College Credits
Satisfactory completion of this program earns you college credits. Click below to review current articulation agreements.
Institute of Medical and Business Careers
Get Certified
Students in the Sports Therapy and Exercise Science major may earn the following industry certifications:
CPR and AED/National Safety Council
First Aid/National Safety Council
OSHA Certification – Healthcare
Bloodborne And Airborne Pathogens/National Safety Council
What's It Like?
The course exposes the student to health and medical practices such as physical therapy, occupational therapy, nutrition, athletic training, strength training, and injury recognition and management. Students are introduced to basic medical terminology, anatomy and physiology and beginning skills in rehabilitative procedures.
An emphasis is placed on work attitudes necessary to be caring individuals sensitive to the complex needs of patients.