We have been providing Career and Technical Education to Erie County school districts since 1968. We pride ourselves on having the most experienced industry experts striving to train the future employment and talent demands for our region. Our family of career professionals foster relationships around the region and are the backbone of our success.
Looking to join the family? We don't have openings often, but when we do we are eager to consider all interested and qualified applicants. Our contribution to the region, and our family culture will always remain our priority.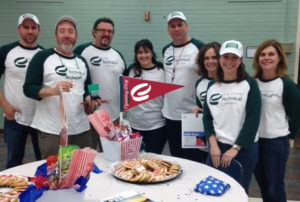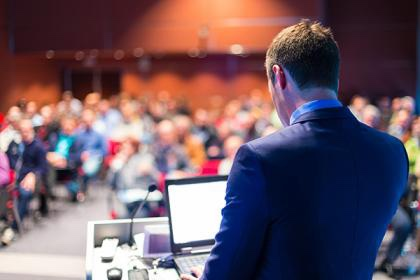 Current Openings
---
Instructional Aide (Part-Time)
Paraeducator Certification within Two Years and High School Diploma Required

Instructional Aides (IA's) work with disadvantaged students, individually and in small groups.  They will function within the parameters established and coordinated by the Supervisor of Instructional Support Services and the Curriculum Coordinator. IA's will work independently to motivate and encourage students to accomplish tasks as assigned by the teacher.  Aides will also need to understand the challenges faced by special needs students.  IA's will assist students in their relationships and responsibilities to the teacher, with special education staff, parents, and the principal. Applications will be accepted until a suitable candidate is found.

Starting Rate: $17.63 per hour, 24 hours per week, 146 days per year (No Summers). 11 paid holidays, 4 personal days per year.
---
Custodian (Part-Time)
The custodian position performs routine cleaning functions as well as major and project cleaning and other duties as scheduled or directed which may include minor mechanical, electrical and structural repairs, as expertise and time permits.  Applications will be accepted until a suitable candidate is found.

Starting Rate: $17.59 per hour, 20 hours per week, 260 days per year. 12 paid holidays, 4 personal days per year, and paid vacation per scale.
---
Director of Career and Technical Education (Full-Time)
The Erie County Technical School is looking for a new Director, one who is passionate about technical education.
The successful canidate must have:
The ability to cultivate relationships with stakeholders including staff, board members, the community and school district partners
Ability to work effectively in a collaborative team environment
A record of progressive planning for organizational future needs
An understanding of the complexities of school budgeting and finance
Experience balancing multiple priorities simultaneously
Well-developed critical thinking skills
The ability to address challenges and their solutions through data, research, and team support
Flexible and tolerant of differing situation and personalities
The director has direct oversight of administrative, instructional and support personnel. Additional responsibility for planning, organizing, directing, and evaluating educational and administrative functions of the secondary and postsecondary programs.
Position Requirements: PA Vocational Administrative Director Certificate or Superintendent's letter of Eligibility. Master's Degree in Education or related field, minimum of 10 years of experience as a professional educator and experience in Career and Technical Education preferred.

Interested applicants should direct resumes, letter of interest, and salary expectations
---
For all open positions above, must have or be willing to obtain Act 34, 114, and 151 Clearances.
Interested applicants should send a cover letter of interest and current resume to:
Human Resources
Erie County Technical School
8500 Oliver Road
Erie, PA 16509
careers@ects.org
EOE Applications will be accepted until a suitable candidate has been found.
---
Substitute Instructors
The Erie County Technical School is always looking for career professionals that are able to substitute instruct in our labs as needed.
---
Current Act 34 Criminal Clearance, Act 114 and Act 151 Child Abuse Clearance required. Direct résumé and letter of interest to Human Resources, Erie County Technical School, 8500 Oliver Road, Erie, PA 16509 or careers@ects.org. EOE
Benefits
Competitive Compensation
Pennsylvania State Employees Retirement System Eligible
Individual and Family Health Care Plan
Accrued Paid Time Off
and much more….