You dream it, we draw it!
Do you wonder how homes, cars, planes, trains, and everything we use every day are designed? Have you always loved creating structures? Before anything can be manufactured or built it needs to be designed. In Drafting and Design Engineering you'll learn how to design and construct 3D models. When you graduate you will be ready to work as a draftsperson or to continue studying for a career as an architect or engineer. Use your designing mind to create structures, vehicles, and parts for the future. Design your career in Drafting and Design!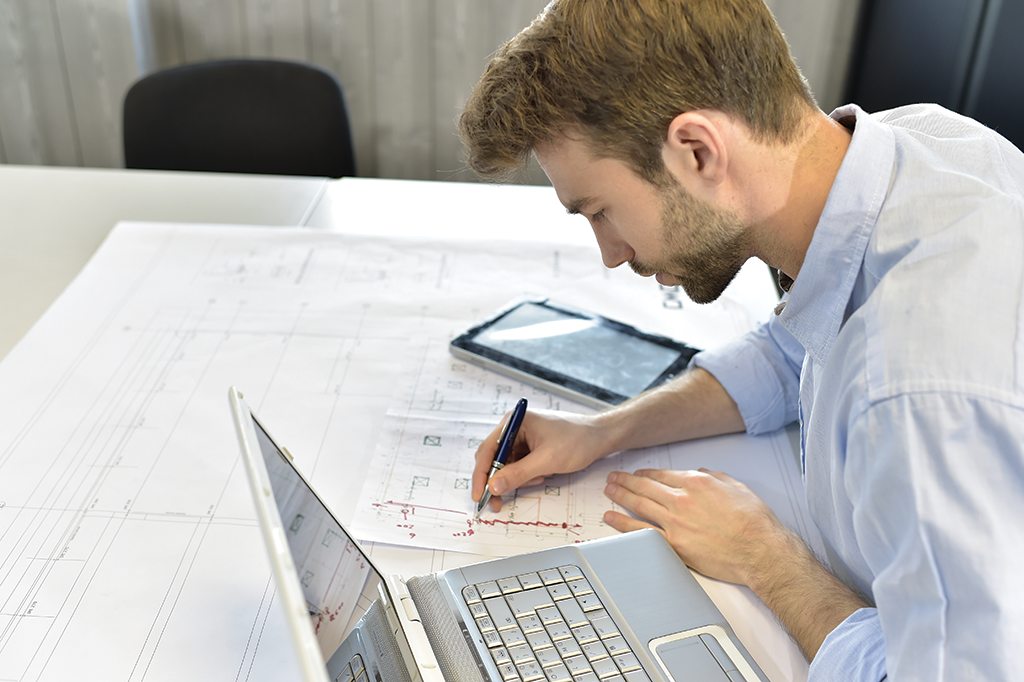 Experience the same design and drafting technologies as engineering and architectural professionals.
Visualize, design, and construct 3D mechanical and residential models.
Investigate and apply effective space-planning techniques in design and construction.
DRAFTING & DESIGN ENGINEERING (CIP Code 15.1301)
Prospective students
You should possess the following characteristics: creative mind and good imagination, logical thinking, basic math skills, accuracy and artistic ability.
You Can Be . . .
Architectural draftsperson
Structural draftsperson
Civil draftsperson
Electronic draftsperson
Mechanical detailer
Mold design trainee
Learn about these occupations and more at O-Net.
Career Focus
Prepared for further education in engineering and architecture.
Earn College Credits
Satisfactory completion of this program earns you college credits. See our list of universities we have articulation agreements with, and the PA SOAR Agreements this program is certified with at CollegeTransfer.NET.
Get Certified
Students in the Drafting & Design Engineering program may earn the following industry certifications:
CareerSafe 10-Hour OSHA General Industry Certification
What's it like?
The program instructs students in industry standards while using one of the most up-to-date drafting laboratories in the area. Drafting, mechanical drafting, and CAD involve making precise, instrument-aided drawings that show how to construct machines, buildings, and infrastructures.

The Drafting & Design Engineering curriculum includes all facets of drawing, including preparation of reports, charts and data sheets. The program is designed for those students interested in drafting, mechanical design, engineering, and architectural drawing.